Today, I hit the road to get my first set of stops of this year's Motorcycle Grand Tour of Texas. The Grand Tour is a photo scavenger hunt, with objectives scattered all around Texas. You ride to them and take a picture of the attraction, your bike, and the flag with your entrant number.
Due to an epic GPS fail, I actually did my planned route in reverse. The GPS lost its mind, deleted my staring waypoint from the route, and routing me to the last stop. I caught that before it became a problem, but decided to just keep going. So I killed the route and just routed to each waypoint one by one.
My new first stop was the giant cows at the Southwest Dairy Museum in Sulphur Springs. It looks like an interesting place to visit when I have more time. But as I had more stops to visit, I took the required picture and then got rolling for Paris.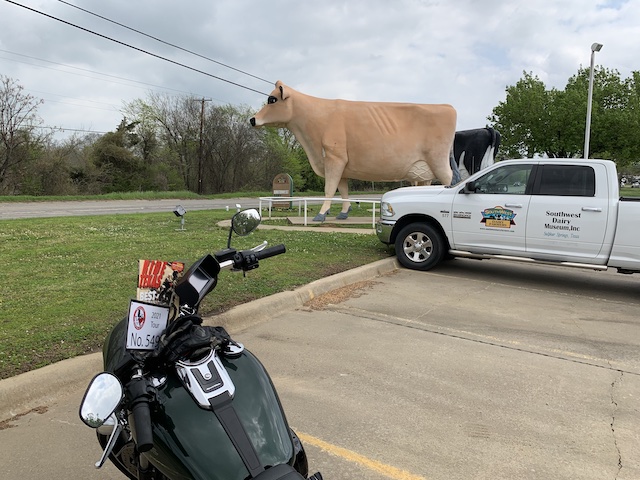 From the giant cows, I pointed the bike at Paris, where I had three stops on the list. The first one, of course, was the replica Eiffel Tower. This one has its own Texas flair with a cowboy hat on top.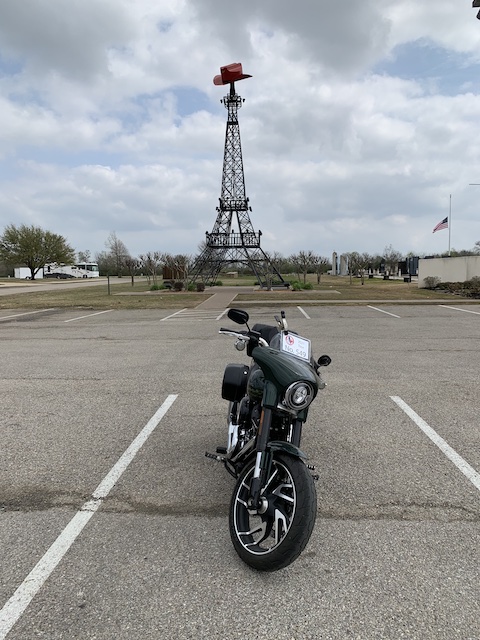 Next up, I rode a couple miles into town to visit South Main Iron. It's a nice little indie shop, in downtown Paris. They have a decent selection of bikes for sale as well as the obligatory shirts and stuff to buy. I did buy a shirt and a pint glass, because you either support the indies or you'll only have dealerships. They're definitely worth a visit, and check their social calendar to see what they've got going on.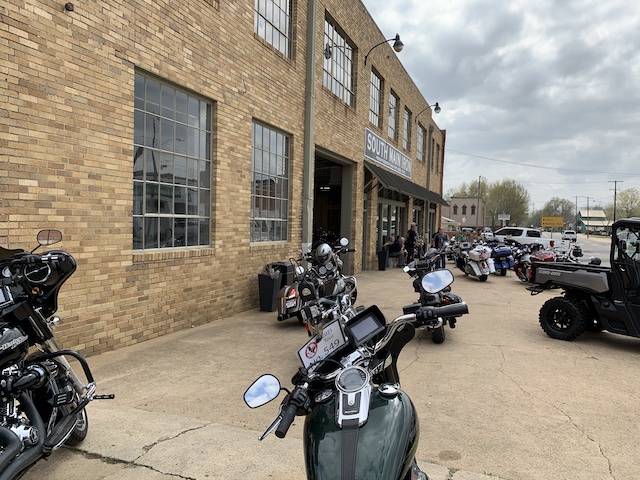 The final stop was Paris Harley Davidson. I took the required picture and then popped in to pick up a shirt and a poker chip. We chatted about their world record parade and the logistics involved with it. Let's just say that I'm not going to be working on an official Guinness World Record any time soon. After that I pointed the bike towards home and enjoyed the rest of a great day of riding.